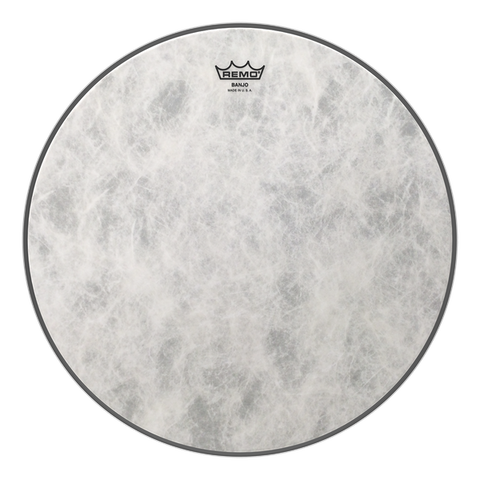 Remo Fiberskyn 11" Banjo Head, Available in Low, Medium or High Crown
The Fiberskyn banjo head embodies the look and sound of the old calfskin head with modern, synthetic skin conveniences.  This head has a warm, round tone and has been described as "plunky" or with an Appalachian mountain kind of sound.  The sustain is short similar to coated banjo heads but with more low end frequency. 
Available in three crown heights - Low, Medium & High

Note: Archtop banjos use low crown head.  Flathead banjos use a medium or high crown head.  
---
We Also Recommend