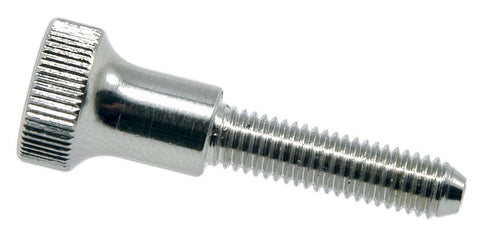 Resonator Thumbscrew, Nickel-Plated
Exact reproduction of the pre-war Mastertone resonator thumbscrew.
Features include:
10-32 thread with tapered point

slightly domed top

straight knurl on the sides
Nickel plated.  Prucha.
*Does not fit the ball bearing model.
 This item is included in the Resonator Hardware Kit for One-piece Flange (RHK1N) and Resonator Hardware Kit for Two-Piece Flange (RHK2N).
Item# 49 
---
We Also Recommend