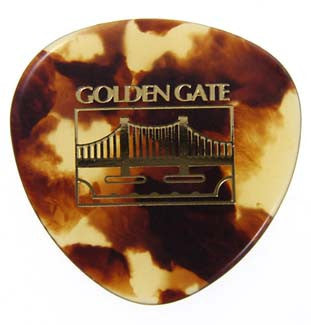 Golden Gate Flat Pick, Heavy Tortoise, pkg of 6
The extra-heavy, extra large triangular pick with rounded corners is ideal not only for mandolin, but for any fretted instrument that requires power and clarity.  These are proving popular with electric guitar and bass players who want the clean clear attack, extra-rich fat tone and powerful drive.  
Made of nitrocellulose material.
---
We Also Recommend