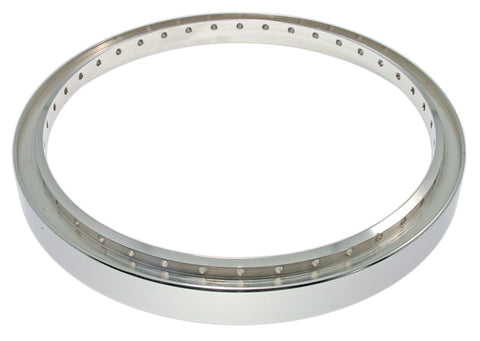 Tone Ring, Archtop, Pre-War Style, 40 Holes, Available Unplated orNickel-Plated
Our 40-hole Archtop is an exact duplicate of the original Gibson model. The sound will be somewhat sharper and crisper than a Flathead.  If you are looking for that Ralph Stanley sound, this is the ring for you!
Use either a medium or low crown head with this ring.
Item# SUL-4 
---
We Also Recommend