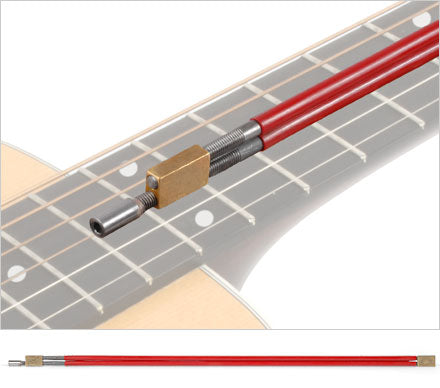 Deluxe Two-Way Truss Rod with 4mm Allen Nut
4 mm Allen Nut for adjustment

Smooth two-way action corrects upbow and backbow

Easy to Install
4mm Allen adjustment nut and approx. 18 inches long.  Perfect for banjos.  Overall length includes the nut.
Easy to install.  Fits into a straight channel. For proper operation, this truss rod must be installed so that the active rod (the rod with the adjustment nut) is below the passive rod. A wooden filler stick is not required. 

The truss rod requires an access cavity for the adjustment nut, and a straight 7/32"-wide x 7/16"-deep slot (measured from the bottom of the fretboard) for installation. 

Item# 134A
---
We Also Recommend