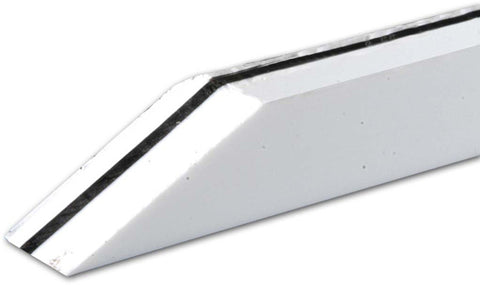 Binding, White/Black/White, 1/4" Tall x .100 Thick x 48" Long
ABS plastic binding is used by many of the leading manufacturers today. Our ABS plastic binding adheres well to wood and to itself allowing you to combine multiple bindings to get the look you're after.
You will need 2 pieces to completely bind a banjo resonator. This is the correct binding for a Granada copy or F-5 mandolin.  
.020 white/.020 black/.060 white.  48" long.
Item# B12A  
---
We Also Recommend