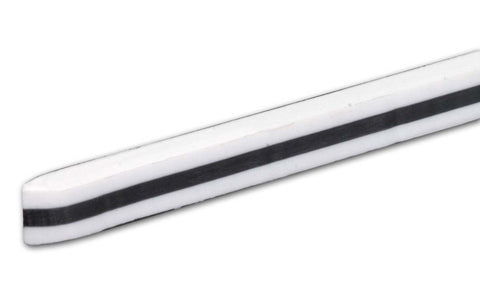 Binding, White/Black/White Ring Kit, 2 pcs.
This 2-piece Ring Kit will complete the back of a Mahogany Resonator with Concentric Rings for a Style 3 look.
This binding is laminated for us by the manufacturer and will vary a small amount in thickness from batch to batch. To accommodate this we cut the grooves in the resonator when ordered and match the binding to the groove for a perfect fit.
Item# 48 
---
We Also Recommend