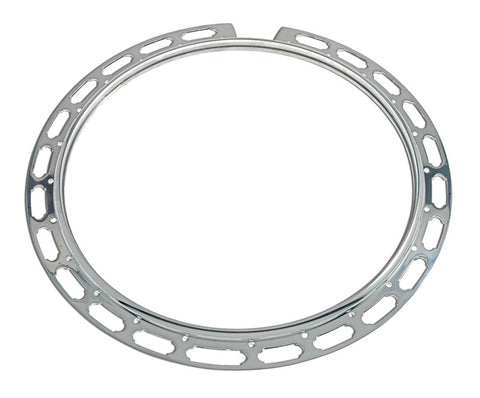 Prucha Flange, One-Piece, Nickel-Plated
Our one-piece flange is heavy-duty and a very good reproduction of the Gibson flange used in the 1930's.
The inside diameter is 10-13/16". The upper lip nearest the tonering runs just a bit under 11". It is intended for new construction.
Over the years, Gibson has produced several sizes of the one-piece flange. This flange most closely fits the early 30's models.
Item# 5A 
---
We Also Recommend