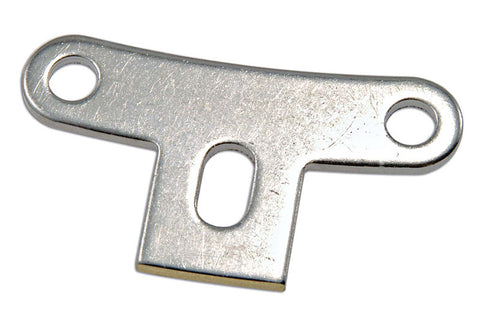 Resonator 'T' Bracket for One-Piece Flange, Nickel-Plated
Sometimes "L" brackets can be frustrating to install correctly. Getting everything to line up just right is easier said than done, but you have to use them if you want the correct spacing between the bottom of the rim and the resonator. Our "T" plate is the cure for the "L" bracket blues!
We combined the shape of the traditional "L" bracket with the back end of the standard "T" plate and we have come up with a winner. These plates extend all the way to the outside perimeter of the flange and rest on the lip of the resonator to give just the right spacing without all of the hassle. Very easy and quick to install between the bottom of the flange and the nut.
For one-piece flange construction.  Nickel plated.  Prucha.
Item# 52T 
---
We Also Recommend