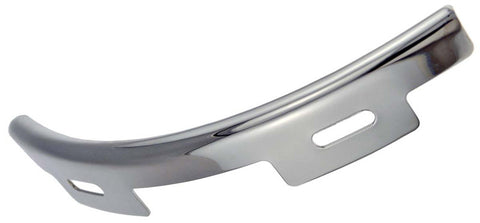 Armrest, Open-Back Style, Small, Golden Gate, Nickel Plated
Hearkening back to a simpler time this arm rest was found on old-style open back banjos. You do not use any extra mounting hardware as the hooks that put tension on the head are used to hold this arm rest on.
Nickel plated brass.
Item# P-101 
---
We Also Recommend