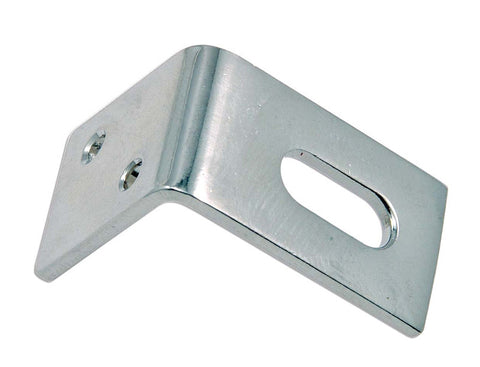 Resonator 'L' Bracket for Two-Piece Flange, Nickel-Plated
Pre-war Mastertone style "L" resonator mounting bracket by Prucha. 1-1/16" long designed to be used with the two piece flange style wood rim. "L" bracket extends to the edge of the flange and rests on the resonator ledge.
 Mounts with two screws, sold separately here.
 This item is included in the Resonator Hardware Kit for One-piece Flange (RHK2N).
Nickel plated.  Prucha.
Item# 52 
---
We Also Recommend