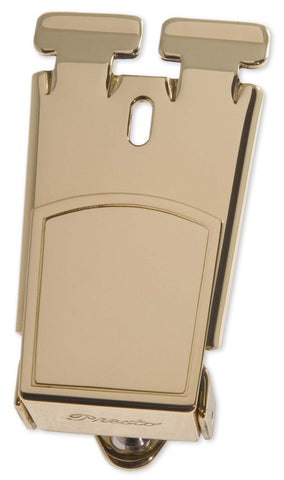 Prucha Tailpiece, Presto Original Style, Unplated
The non-adjustable Presto tailpiece has been the Bluegrass standard since the 1930's. If you are looking for the traditional Scruggs bluegrass sound, our exact replica is exactly what you need. Constructed of stamped brass, this tailpiece is made to last!
Hanger bolt and nut for mounting are included.  

***NOTE: As with all stamped tailpieces, if the hoop is drawn below the playing surface of the head causing abnormal upward strain on the tailpiece, premature failure could occur.
Item# 32U 
---
We Also Recommend