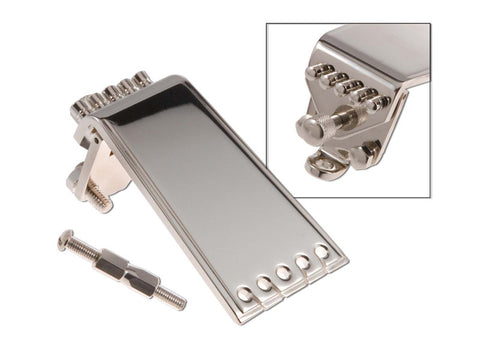 Prucha Tailpiece, Historic Kerschner, Nickel-Plated
The Prucha Historic Kerschner tailpiece is made from solid brass with a perfectly formed hinge plate that works smoothly with no off angles or loose hinge pins to buzz or get out of adjustment. 
The smooth mirror polished face has impressive good looks, and the knurled thumbscrew works easily and effortlessly for precise height adjustment. 
Hanger bolt and nut for mounting are included.  
Item# 38 
---
We Also Recommend